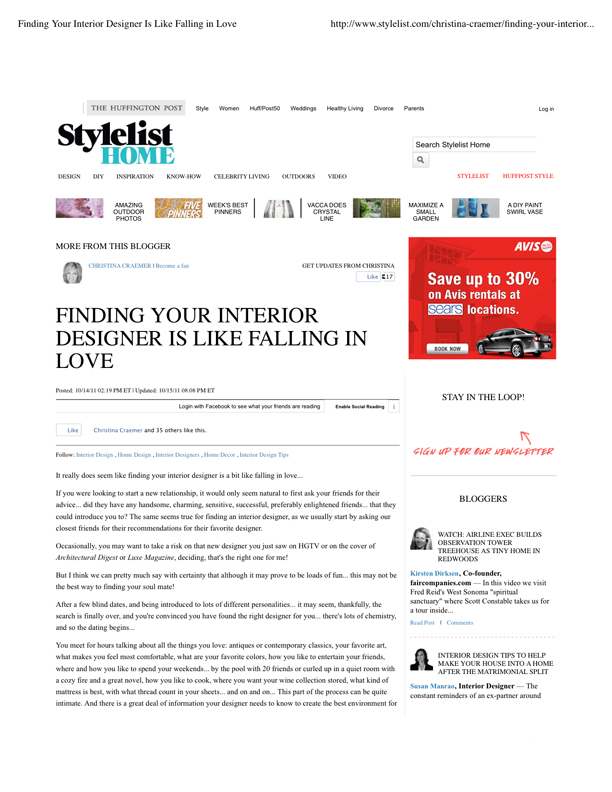 FINDING YOUR INTERIOR DESIGNER IS LIKE FALLING IN LOVE
I'm excited to announce my first feature blog post for the Huffington Post! Let me know what you think and stay tuned for more articles in the very near future.
"It's very important to trust and respect your designer — on an emotional level as well as, a professional level" read more…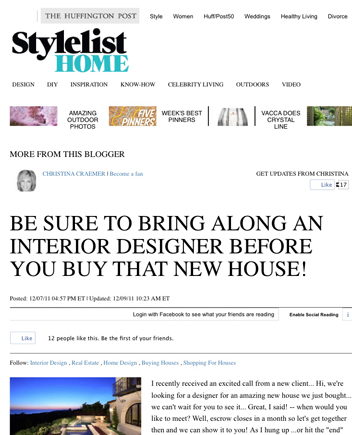 BE SURE TO BRING ALONG AN INTERIOR DESIGNER BEFORE YOU BUY THAT NEW HOUSE!
"I recently received an excited call from a new client… Hi, we're looking for a designer for an amazing new house we just bought… we can't wait for you to see it… Great, I said! — when would you like to meet? Well, escrow closes in a month so let's get together then and we can show it to you! As I hung up …or hit the "end" key rather, a thought occurred to me… " read more…